drive.web
complete systems integration in one environment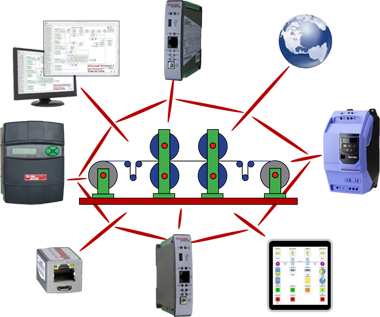 Try drive.web live on your iPhone or iPad now
...get the free
savvyPanel 
app from the Apple app store and control a live system in our plant in Maryland, USA. Click here for more information!
drive.web distributed control over Ethernet
Savvy tools and smart interface devices bring your entire system together in one homogeneous environment…
touch screen operator stations

drives - AC, DC, Servos, Steppers

full featured programmable control

distributed i/o

Internet connectivity

WiFi roaming access

Multi-system management
Cost effective in automation systems of any size or complexity!
• process lines • packaging • motion control • machine tools • printing • material handling • fluid control 
• thermal processes • automated assembly • energy management • building systems
---