Elevator
Compact Elevator AC Drive
4 – 37 kW  /  5 – 50 HP
200 – 480V 3 Phase Input
Dedicated Elevator Drive
The Elevator Variable Frequency Drive is the 2nd generation dedicated elevator drive from Invertek Drives, designed to provide smooth, reliable carriage control in all elevator applications.
The compact external dimensions simplify installation, whilst optional incremental/EnDat encoder feedback interfaces allow compatibility with a wide range of motors.
Invertek's renowned motor control capability ensures maximum ride comfort under all conditions, with five independent S-ramps and dedicated motor holding brake control algorithm allowing fine tuning of the system.
Elevator Variable Frequency Drive also incorporates Safe Torque Off* as standard, and a range of features including Rescue Mode.
5 independent S-ramps for smooth carriage control
Control of IM and PM motors
Rescue mode operation
Built-in EMC filter
Advanced on-board features
Easy to use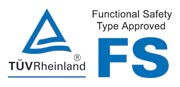 *Independently approved by TUV.
The Safe Torque Off function complies with the definition of Safe Torque Off as defined by EN 61800-5-2:2007. EN 61508 SIL 2,EN 62061 SILCL 2,IEC60204-1 Stop category 0.
---
Sorry, there are no products matching your search.